THE LIST: Li'l Firebreather #2 + The Cleaners from Dark Horse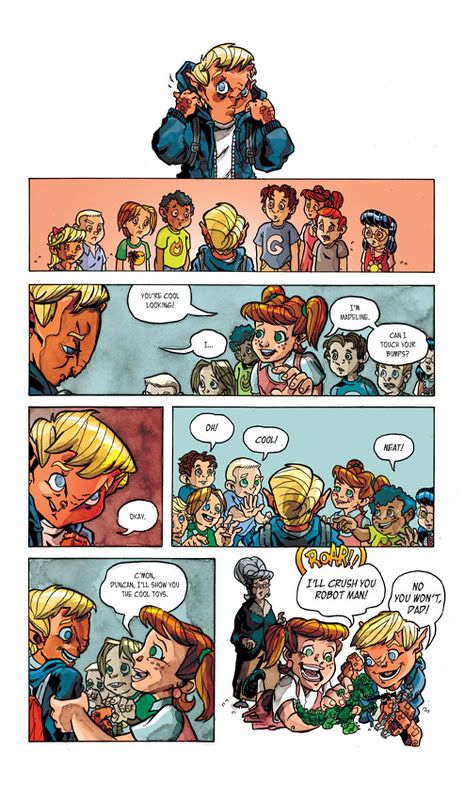 Hey gang,Just a quickie... In this week's Firebreather #2, you can check out a three page back up feature starring Li'l Duncan Rosenblatt by Tony Fleecs and myself. Mark my words, this is not the last time you'll see Tony's name in an amazing comic book this year, so, y'know, start your collecting.
And, while you're at it, the solicit for The Cleaners is up from Dark Horse is up right here: http://www.darkhorse.com/Comics/15-214/The-Cleaners-1 The Cleaners is the brain child of Mark Wheaton, who some of you may remember as the best man at my wedding and an all around great guy. He's an absolute gem of a writer, and I'm totally honored to be alongside him as Dark Horse introduces him to the comics world. Art by the kickass Rashan Ekedal, and it's truly a sight to behold. Make sure you place your orders accordingly, folks.
And that'll do 'er for this week. Please, don't forget to vote daily for Alibi over at http://www.myspace.com/pilotseason. We're currently in last place, and I blame the communists. Let's show 'em what America is made of!
Cheers!